Meditation and Passion: Uncovering Piano Masterworks from Haiti – Live and on WFMT
June 2 at 12:00 pm
free and open to the public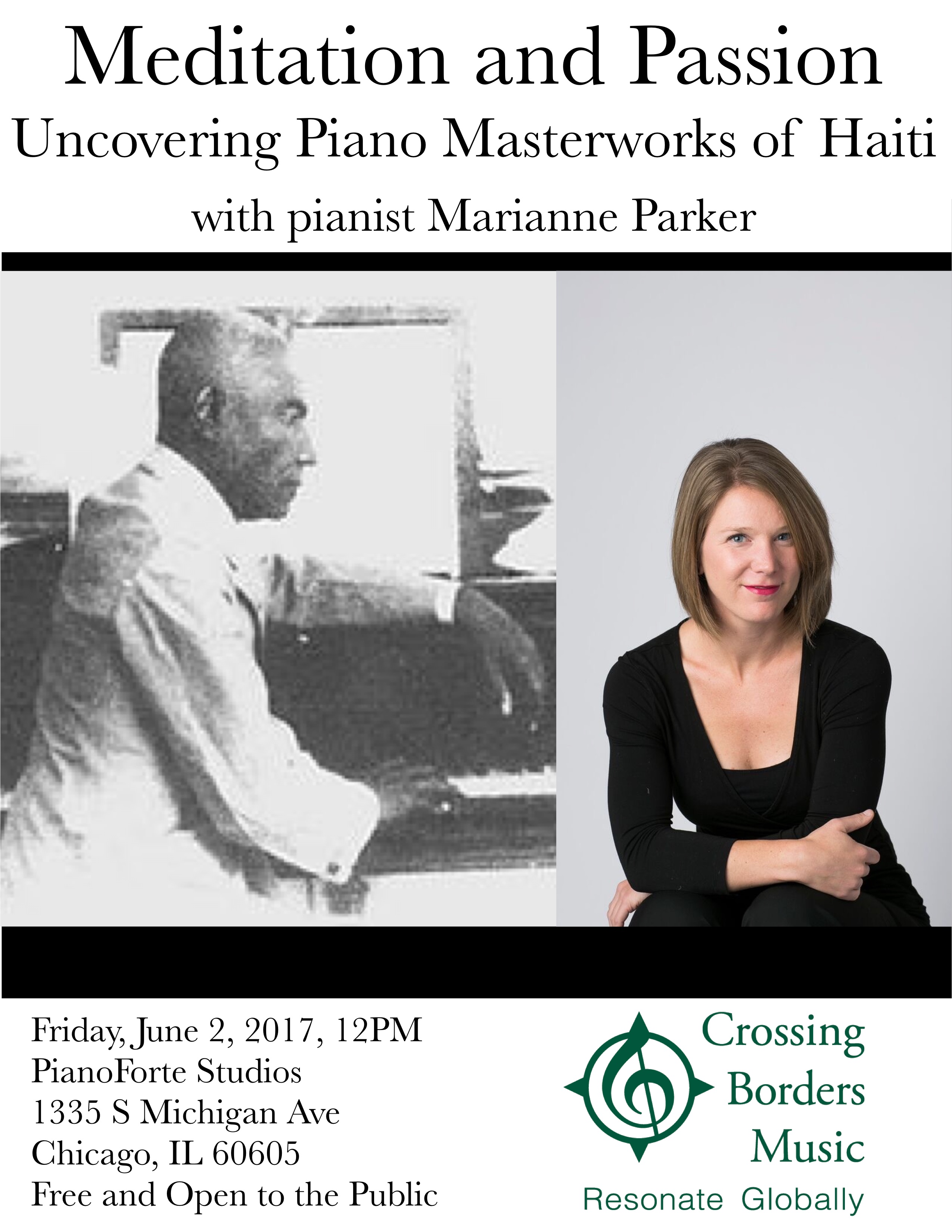 Marianne Parker interprets great Haitian piano repertoire from across the 20th century by Ludovic Lamothe (aka "Black Chopin"), Carmen Brouard, and more. This program will be broadcast live on Chicago's WFMT 98.7FM and streamed worldwide at WFMT.com as a part of the PianoForte Salon Series.
Emile Desamours – Sonate Folklorique (Folkloric Sonata), mvt. 1
Ludovic Lamothe – Quatre Danses (Four Dances)
Edmond Saintonge – Pages intimes (Intimate Pages)
No. 1 Désespérance (Hopelessness)
No. 2 Mélancholie, Mazurke de Salon (Melancholy, Salon Mazurka)
No. 3 Causerie Sentimentale (Sentimental Talk)
Edmond Saintonge – Prélude and Elégie Merengue (Prelude and Merengue Elegy)
Carmen Brouard – Nocturne No. 1
The program is subject to change.