Singing almost before she could talk, Amanda (Shackleford) John has always had a love for
music. With her four younger siblings, she has performed musically all over the country as part of a
Native American singing and storytelling group, Naki Aiulhto Aloota (meaning "Full Quiver" in the
Chickasaw language). Bass clarinet is her favorite instrument to play, however most of her music writing
is done with a piano and her voice.
Amanda has a Bachelor's degree in Education, a black belt in Shotokan Karate, and two beautiful
children who are growing quite naturally into their musical heritage already. Her composition "Yeah… I Hit Like a Girl" was written in response to incorrect assumptions her peers made about her karate skills based on her size and gender.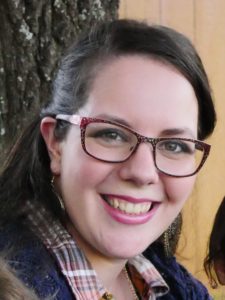 Next: Colombia