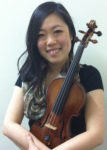 Maya Shiraishi left her native Japan to attend Roosevelt University's Chicago College of Performing Arts, where she received an Artist Diploma under the guidance of Jasmine Lin, Grammy-nominated violinist of the Chicago Chamber Musicians and Formosa Quartet, and studied chamber music under Shmuel Ashkenasi, founding violinist of the Vermeer Quartet. As a member of the Civic Orchestra of Chicago, she collaborated with Yo-Yo Ma and played under conductors such as Riccardo Muti, Carlos Miguel Prieto, and Sir Andrew Davis.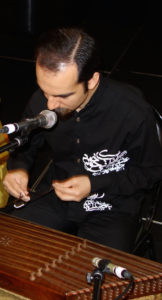 Ravand Samaeekia is a professional santour performer and educator. Being born in Iran and raised in a family of musicians was a nurturing atmosphere that strengthened his talents and allowed him to easily communicate his feelings through music. After being trained in music theory and dabbling with the tar, setar, tombak, daf, piano, and guitar, he eventually focused on the santour. Eighteen years of education and performance and eight years of teaching has conferred to him deep insight into Persian classical music and made him a master performer who has performed many times in Persian ensembles and as a soloist. Ravand is a graduate of the Bahá'í Institute for Higher Education, the Illinois Institute of Technology, and Northeastern Illinois University. He worked at the University of Chicago as a research specialist and now is a medical student at the University of Illinois – Chicago.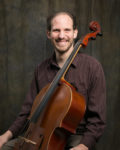 Tom Clowes is a Chicago-area cellist and teacher, and founder and Executive Director of Crossing Borders Music. Tom was a student of internationally acclaimed cellist Wendy Warner, former Detroit Symphony Orchestra Principal Cellist Italo Babini, and Lawrence University Conservatory of Music Professor Janet Anthony. As a member of the Civic Orchestra of Chicago, he played under conductors Riccardo Muti, Peter Oundjian, and Cliff Colnot. In the summers, he teaches at the Ambassadors Music Institute in Croix-des-Bouquets, Haiti. Before moving to Chicago, Tom was a member of the Tucson Symphony Orchestra. He teaches at the Chicago West Community Music Center of Garfield Park.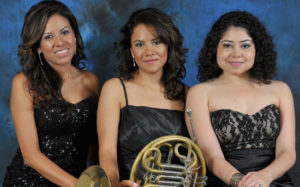 The Mulati Ensemble explores the rich musical heritage of Latin American music while commissioning and premiering new music with folkloric influences. Mulati also makes original arrangements of Latin American folk songs, and enjoys presenting a rich and neglected folk and classical repertoire to the Chicago area. In their practice, Mulati creates a unique environment full of color and energy that engages the audience.
Grammy-nominated sitarist Gaurav Mazumdar is one of the most sought-after and versatile musicians today. Growing up in a musical family, Gaurav first learned the violin before the legendary maestro Pt. Ravi Shankar discovered Gaurav's talent and inspired, taught, and guided him in learning the sitar. His jugalbandis (duets) with some of the best-known musicians of India from both the North-Indian (Hindustani) and South-Indian (Carnatic) traditions are a real treat for the listeners. He has had numerous collaborations with western musicians such as Daniel Hope, Philip Glass and Kenny Werner and composed for and performed with the English Chamber Orchestra. He is the only Indian to have performed at the Vatican.

Since returning to his hometown in 2008 to join the Civic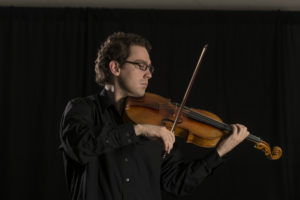 Orchestra of Chicago, Benjamin Weber has performed chamber and orchestral music across the region. He is violist of the Kontras Quartet, with whom he appeared on the David Letterman show. He also serves as Principal Viola with the Rockford Symphony and Assistant Principal with the Illinois Philharmonic. In the past, he's performed with the Rochester Philharmonic, New World Symphony, Elgin Symphony, Madison Symphony, New Millennium Orchestra, Access Contemporary Music and the Palomar Ensemble. He is on faculty at the Merit School of Music, and has a small private studio.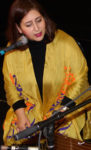 Fahimeh Mehrabkhani is a talented vocalist with a warm, awe-inspiring voice. She was born in Iran and grew up in a musical community, beginning to perform at age 10. While instinctually she was quite proficient in signing Persian, she started learning Western classical and operatic styles as well. She has accompanied several Persian and Western-style ensembles and performed as the soloist in many concerts in Iran and in the United States. Furthermore, she has devoted many years of her life to teaching music to children and has participated in development of a number of famous children's music materials published in Iran. Fahimeh is a graduate of the Bahá'í Institute for Higher Education and Northeastern University.