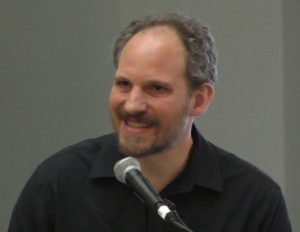 Tom Clowes, Co-Executive Director, founded Crossing Borders Music and served as President of its Board of Directors from 2011 to 2015, at which time he became Executive Director. Previously, Tom served for nine years on the Planning Council of the Midwest UU Summer Assembly, on the Development (Fundraising) Committee of the Tucson Symphony Orchestra, as Board Chair of his local church, and was a founding board member of the non-profit organization Building Leaders Using Music Education – Haiti. Tom has a Masters of Music degree from Roosevelt University's Chicago College of Performing Arts, where he learned about arts administration from Henry Fogel, a legendary arts administrator who served for many years as Executive Director and President of the Chicago Symphony Orchestra. In the summers, Tom teaches at the Ambassadors Music Institute in Croix-des-Bouquets, Haiti. Conversations he had with Haitians in Haiti after the devastating 2010 earthquake gave shape to the mission of Crossing Borders Music.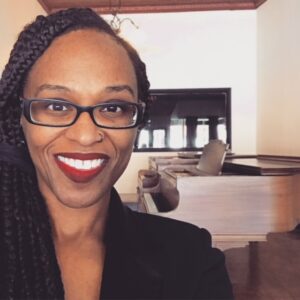 Marschnee Strong, Co-Executive Director, is a pianist, educator, and arts leader who cultivates relationships within her community. Throughout her career, she has served on numerous arts organization boards. Her recent work includes marketing, fundraising and development with the Artist Presentation Society, and she serves as Vice President and Chair of Music in Schools and Colleges with Missouri Federation of Music Clubs. Through these, and similar, organizations she coordinates numerous music galas, festivals, and competitions.
Additionally, Marschnee ardently works to build support systems for young and aspiring artists by offering them the skill set, knowledge, network, and opportunities to build thriving careers. After relocating from the Chicago area, she opened an independent music studio in St. Louis, Missouri which offers individual lessons, creative and educational workshops, and performance opportunities for young artists. She subsequently founded St Louis Music & Performing Arts Club, which connects musicians and students with scholarships and awards through one of the nation's largest non-profit music organizations. Her career passions led to doctoral studies at Vanderbilt University in Leadership and Learning in Organizations. She is expected to receive her Doctor of Education in May 2024.