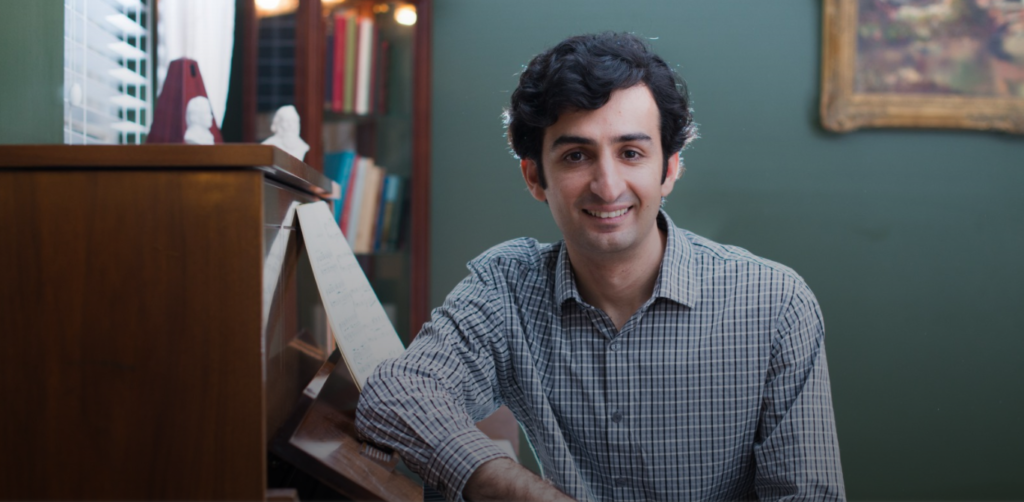 Farid Javidan is a composer who believes that music is "the ladder for the soul" and can bring peace, spiritual healing, and emotional understanding to the hearts of mankind.
Born in Esfahān, Iran (Persia), Farid is the son of a violinist and a fifth-generation musician of his family who learned the fundamentals of music from his father at an early age. From the finest moments of his artistic aspiration, Farid has experimented with a wide variety of musical languages and instrumental combinations, including chamber, vocal, and orchestral. Farid's compositional style ranges from contemporary musical idiom to the incorporation of Persian folkloric elements in his works. He has been the recipient of numerous commissions and collaborations throughout the United States, Europe and the Near East.
At the age of fifteen, Farid entered the Esfahān Conservatory where he studied Piano. In 2000, he graduated from the Conservatory and entered the School of Music of The Baha'i Institution of Higher Education (BIHE) in Tehran, where he studied Piano Performance and Composition. Upon graduating, he returned to his Alma Mater as an adjunct professor of theory and piano.
In 2005, Farid came to the United States to further his education by studying composition with Stephen Dembski and William Averitt, and orchestral conducting with Jan Wagner. He has also attended master classes with Joseph Schwantner, William Balcolm, Paul Moravec, and Michael Colgrass. He has recently completed his Doctorate in Composition and Theory at the University of Wisconsin-Madison. Farid currently teaches at Shenandoah Conservatory in Virginia.
Next: Nigeria