Live: Cambodian Museum Mahori Musicians and Crossing Borders Music
Sunday, May 21, 2023 at 2:00 pm

-

3:30 pm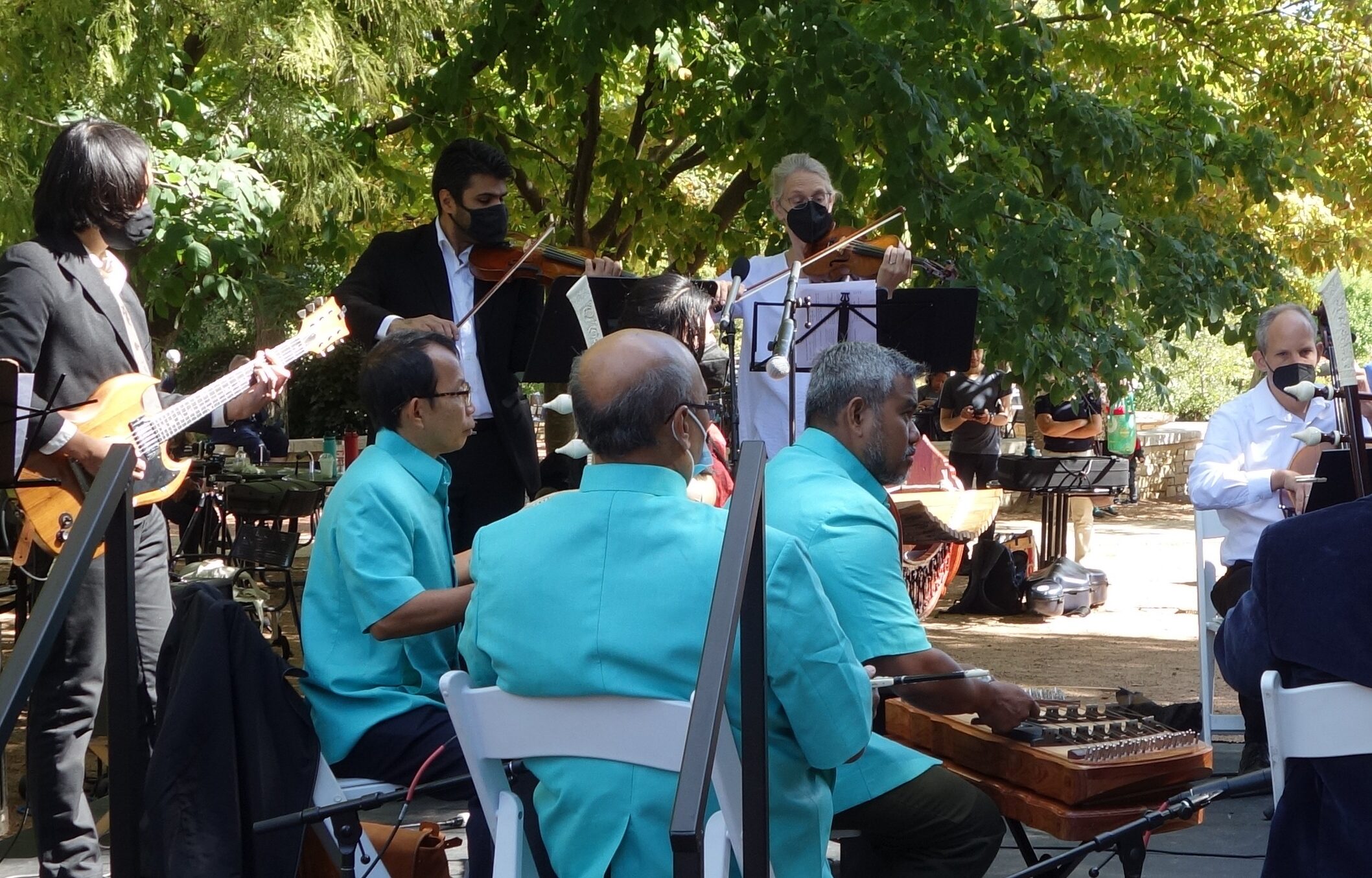 Crossing Borders Music joins Nisa Pov, Resident Artist of the National Cambodian Heritage Museum and roneat ak (Cambodian xylophone) soloist of the Cambodian Museum Mahori Ensemble for an amazing night of new arrangements of Cambodian classics! The performance includes beautiful new arrangements made by Crossing Borders Music violinist Rasa Mahmoudian and overseen by Nisa Pov for the 2021 Cambodian Day of Remembrance. Be one of the first people to ever hear this amazing fusion of Cambodian and European traditional instruments – live and in-person!
Tickets will become available in 2023!
The event organizers acknowledge support from the Illinois Arts Council Agency.
Pictured: the Cambodian Museum mahori ensemble performs with Crossing Borders Music string players at the Morton Arboretum Destination Asia festival