Oluchi Edmund is a gospel musician from Nigeria. Her parents were teachers and instilled in her a profound appreciation of their family's solid Christian beliefs. Oluchi began her musical career singing in church choir at the age of nine.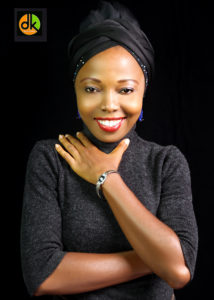 While Oluchi earned a Bachelors Degree in Industrial Chemistry from Imo State University in Owerri, she left chemistry to follow her love of music.
In 2005, she released the acclaimed single "African Woman." In 2008, she released "Say Amen," and in the following years she released the singles "Children of Africa",  "Glory, Glory, Halleluyah," and "Singing to the Lord." Oluchi subsequently released the EPs "Blessed Is He" and "Rock of my Refuge".
In addition to singing and recording, Oluchi served as Music Director of This Gospel House, a church in Owerri, Imo. Oluchi says, "As a worship leader, inspirational singer, song writer, and a servant of The Most High God, I strive to move to greater heights in ministry with songs that are divinely birthed."
After being a composer selected for a Crossing Borders Music performance of women composers around the world, Oluchi spoke about what it's like being a woman who composes and sings gospel music in Nigeria:
Oluchi may be found on Facebook, on Twitter, on iTunes, on Amazon, on Google Play, on Spotify, and may be contacted by phone at +2348063541266.
Next: Syria