First Blacks Chicago
Sunday, February 10, 2019 at 2:00 pm

-

3:15 pm

free and open to the public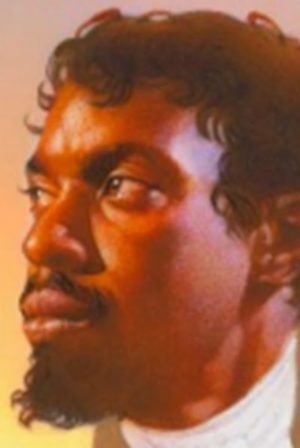 Hear the ground-breaking world premiere of music honoring the legacies of three black Chicago trailblazers: Chicago's Haitian founder, Jean Baptiste Pointe du Sable; Chicago's first black mayor, Harold Washington; and the first black president, Barack Obama! The program includes the epic world premiere performances of music commissioned by Crossing Borders Music for the event, including the reflective "Nostalgia" by Jean "Rudy" Perrault, honoring DuSable; the incredible excitement of Gifrants's "Fraternitas! Fraternitas! Dei Patris Nomine," a musical tribute to Washington; and the elegance and beauty of Sabrina C D Jean Louis' "La Cité," a tribute to the legacy of DuSable. Hear too Perrault's "Brother Malcolm" as he imagines, through music, a conversation between Malcolm X and Martin Luther King on the eve of the inauguration of Obama.
In addition to the world premiere performances honoring these towering historical figures, the event will showcase artwork by Chicago-based artists Amanda Sexton and Julio Cesar Montano Montenegro celebrating the three black pioneers, provided by the Haitian American Museum of Chicago.
This event will take place in Preston Bradley Hall at the Chicago Cultural Center and is free and open to the public.
Performers are Marianne Parker, piano; Caitlin Edwards and Kyle Dickson, violins; Jay Pike, viola; and Tom Clowes, cello.
First Blacks Chicago is a collaboration between Crossing Borders Music and the Haitian American Museum of Chicago.
The event is generously supported by a grant from The Chicago Community Trust.
This program is partially supported by a grant from the Illinois Arts Council Agency.
This program is partially supported by a grant from the City of Chicago Department of Cultural Affairs and Special Events.