Stories & Music for Healing
Saturday, October 9, 2021 at 4:00 pm

-

5:30 pm

Free, RSVP required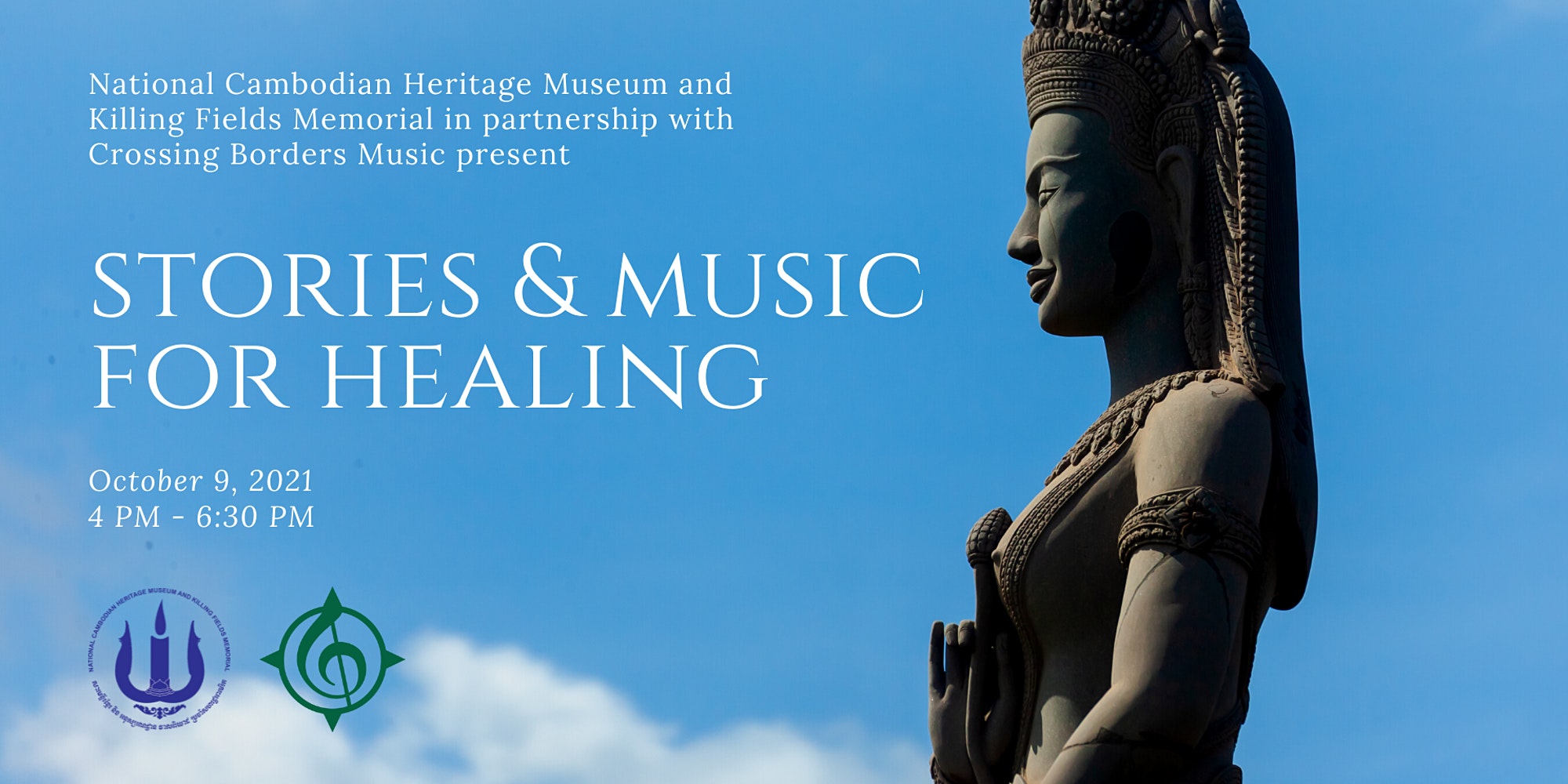 Please join us for an afternoon of storytelling, music and light refreshments.
The storytelling portion of this event is facilitated by Ada Cheng, who creates spaces for people to tell difficult and vulnerable stories. In addition to the healing act of storytelling, storytellers Celina Chin, Saroth Loeuk, and Pich Houy will sing traditional Cambodian songs accompanied by the voice and music of the Mahoary ensemble of the National Cambodian Heritage Museum and Killing Fields Memorial, and the Crossing Borders Music string quartet, using arrangements by Rasa Mahmoudian.
*RSVP required (limited admission: 30 guests).
*COVID-19 precautions: we request all attendees to present proof of vaccination. Photos of vaccination cards are accepted.
At the registration, we will check temperatures prior to entering the building.
Attendees are also expected to adhere to the following guidelines:
1. masks wearing
2. social distancing
3. keep hands clean with hand sanitizers
Light refreshments will be served outdoors.
Doors will open at 3:30pm.