Where Rivers Meet: Songs and Stories from Masters of Arabic Music
Sunday, December 10, 2017 at 3:00 pm

-

4:30 pm

free and open to the public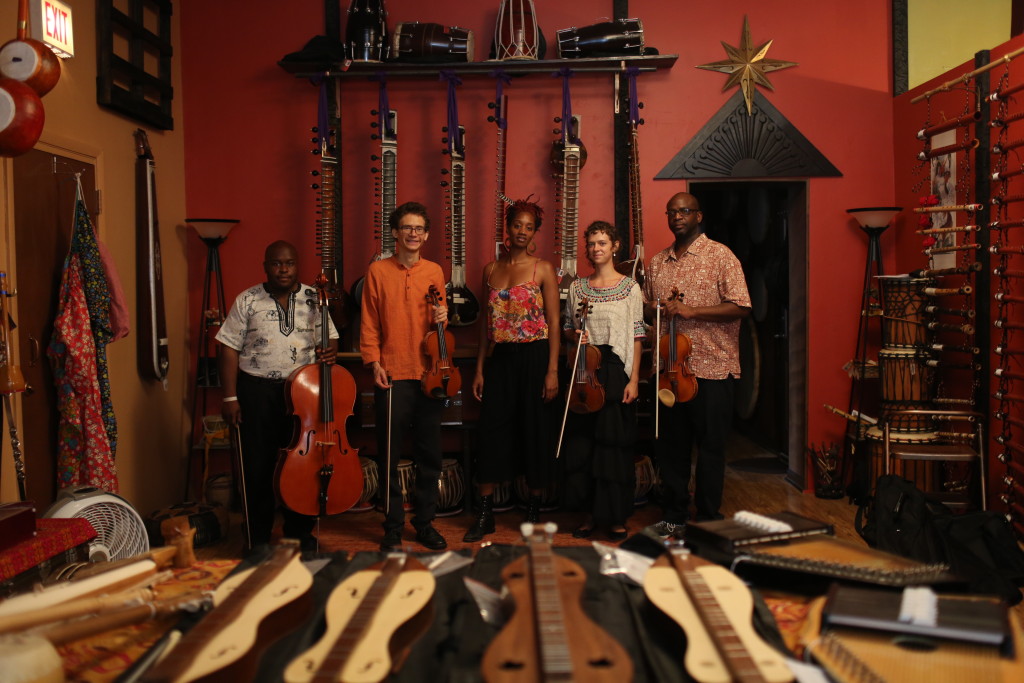 Crossing Borders Music presents the Chicago Folklore Ensemble in the world premiere performance of its brand new show "Where Rivers Meet: Songs and Stories from Masters of Arabic Music." The concert celebrates the cultural contributions of three Chicago-area immigrant musicians from the Middle East: Amro Helmy, an oud player from Cairo, Egypt; Edward Hanna, a percussionist from Basra, Iraq; and Mary Hazboun, a vocalist from Bethlehem, Palestine. The three master musicians will perform with a small ensemble and with a storyteller. The storyteller, Anita Darwish, will narrate the personal stories of the three featured musicians, bringing to life the cultural context and memories behind the music, including stories of political persecution and the experience of immigration. The music and storytelling complement each other and interweave into a beautiful tapestry of story, illustrating the complex and beautiful lives of these three individuals.
This concert is free and open to the public.
This project is partially supported by a grant from the Evanston Arts Council, a city agency supported by the City of Evanston, and the Illinois Arts Council, a state agency.