Program Notes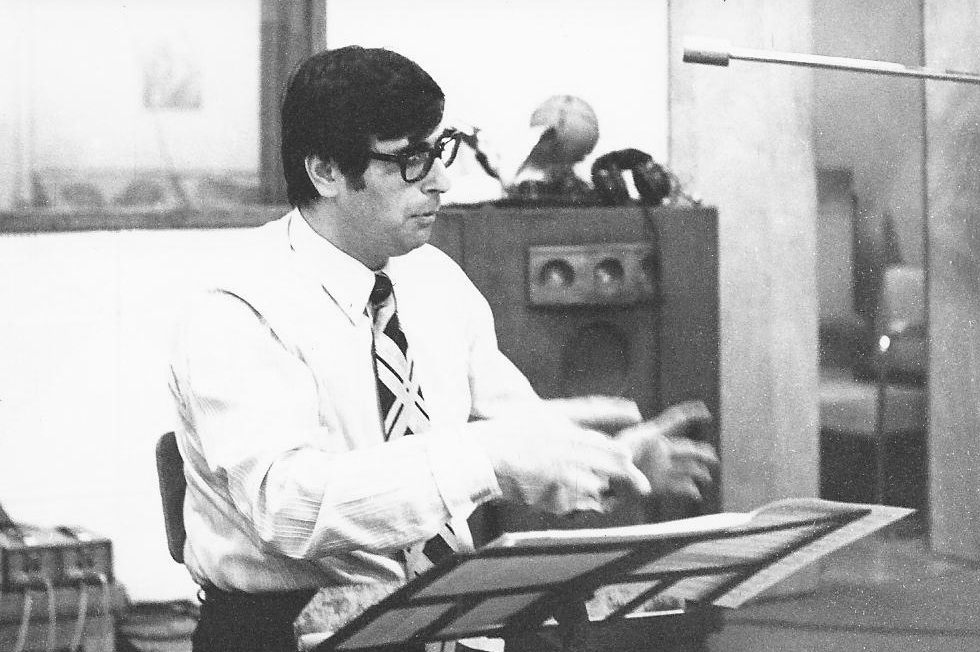 Ala Dalona is a traditional melody of Lebanon and Syria, beautifully arranged for string quartet by Dia Succari (1938-2010). Succari was born in Aleppo, Syria. At the age of 13, he began music studies at the Paris Conservatory, where his teachers included the composer Olivier Messiaen. Having studied in depth both the maqam (musical modes) of traditional Arabic music and the music of French impressionist composers, he described his music as neither Arab nor European, but both.
The song Ala Dalona has the refrain:
A gentle breeze is blowing from the West
It is soothing because it comes from my love.
The playful breeze enhances my feelings; bring good health and strength!
Give my heart lightness and beauty,
so that my friends will love me.
Breeze, come from near my garden,
Bring the fragrance of the flowers
From the rose and the pomegranate.
Then will our flesh touch.
Cool breeze, come from the mountain,
From all directions.
How lovely it is to sit under the grapevine, how lovely is the eating of bread and olives.
(translated by Libana)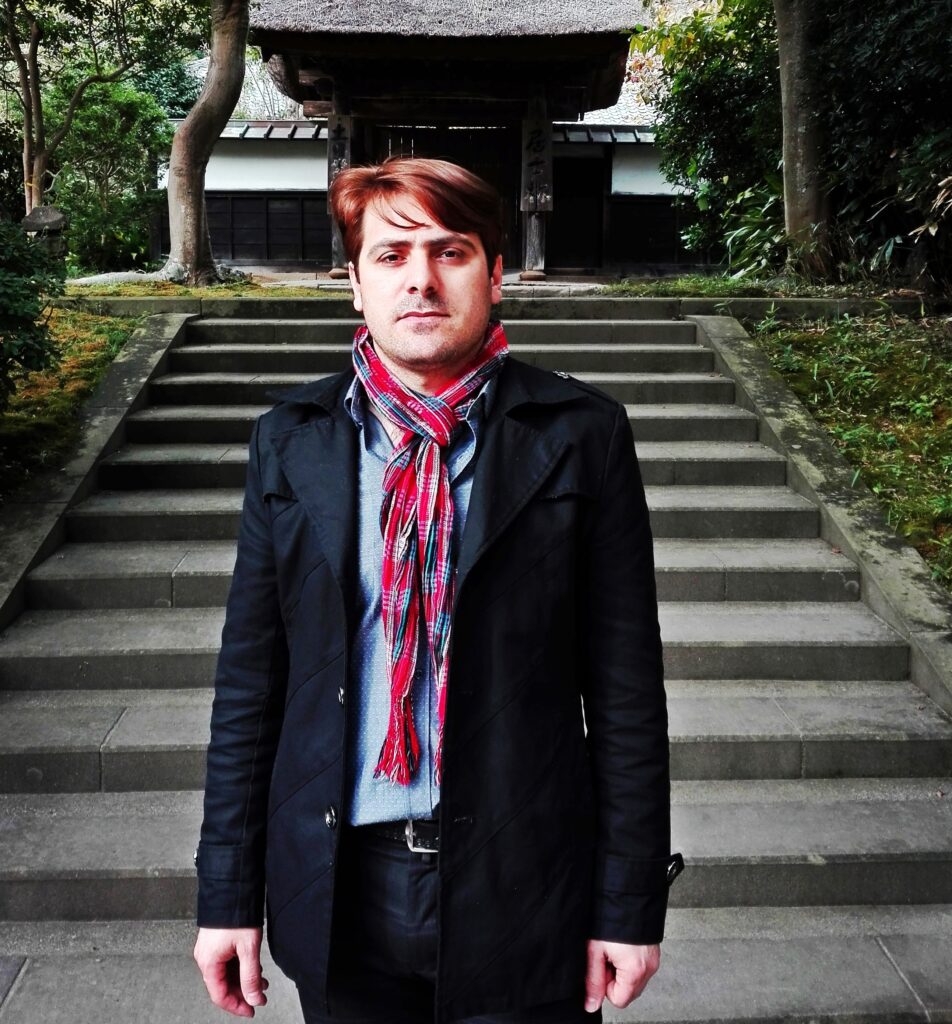 Refugees Anthem by composer Arian Hu is the international anthem of refugees around the globe. Arian, a Syrian refugee now living in Beijing, wrote the anthem in an international style and without words so it would resonate beyond borders. Commissioned by Refugee Nation in 2016, it is the official anthem of refugee Olympic athletes. Says Arian, "Music is the best language to deliver my message to humanity, which is to love each other, and this language does not require a translation." With Arian's permission, it was sensitively arranged for string quartet by Crossing Borders Music violinist Rasa Mahmoudian.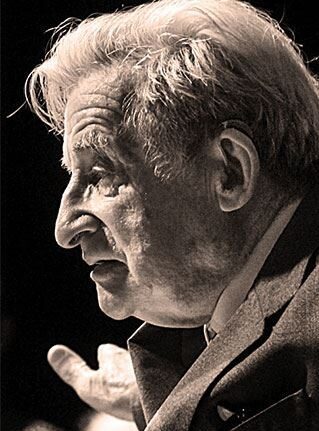 Toufic Succar is a Lebanese composer who prefers to be identified as "Lebanese": his wife Nenna explains "for Toufic, Lebanese music is Mediterranean music because of its geographic location and the influences it has received."
Born in 1922, he studied music in Paris, where his teachers included Olivier Messiaen, before returning to Lebanon, where he became principal of the music conservatory of Beirut. A common theme of his music involves the evolving of traditional Lebanese music in new directions, including using Lebanese maqamat (modes) in his string quartets and exploring polyphony (different musical voices sounding in harmony together) on Mediterranean instruments like the qanun.
The three movements of this quartet contain Lebanese melodies or melodic fragments: in the first movement, the folk song "Under the Olive Tree;" in the second, the love song "Let's Go to the Valley Hand in Hand;" and in the third, after an original theme by Toufic, we hear the folk song "The Beautiful."
We at Crossing Borders Music are very grateful to Toufic's wife, Nenna Bakhtanassar, for providing this extremely rare and wonderful score!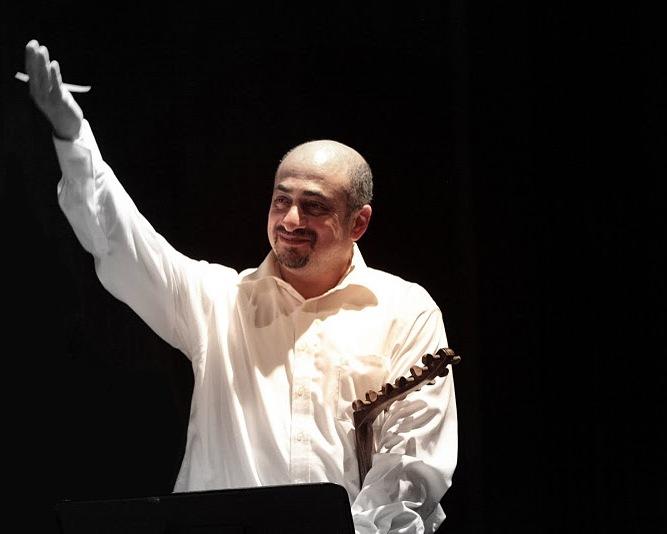 Multi-faceted Palestinian/American musician Issa Boulos (born 1968) is an international award-winning composer, as well as an 'ūd performer, ethnomusicologist, and teacher. His works have been performed by various groups and orchestras around the world. He studied piano, 'ūd and voice at an early age and later pursued music composition with Gustavo Leone, Athanasios Zervas, and William Russo at Columbia College Chicago and with Robert Lombardo and Ilya Levinson at Roosevelt University.
Throughout his career, Issa has injected new life into his music by incorporating traditional instruments in innovative ways. He has composed music for full orchestra, chamber, mixed ensembles, and written hundreds of songs including several hits. Among his commissions are four pieces for the Chicago Symphony Orchestra, composition/performance for the Silk Road Ensemble, and original scores for award-winning documentaries, plays, feature films and musicals. Through these efforts, Issa has gained recognition in the United States, the Middle East, and Europe. He has served as a lecturer at the University of Chicago for nearly a decade and co-founded the Qatar Music Academy and acted as its Head of Music since its inception in 2010.

Issa Boulos explains his piece Fourteen and a Third Junes for solo 'ūd "explores the melodic contours of various maqamāt, Raḥit al-Arwāḥ, Ḥijāz, Nahawand, Bayātī, Kurdī, Nikrīz, Rast, 'Ajam, and Ḥijāz Kār. It relies on improvisation and short melodic ideas that are developed live. The underlying component that keeps the piece together is 'meaning.' The central idea behind this piece is that my father passed away when I was fourteen. June was the month where we used to spend more time together as a family, he died on June 10, 1983. I spend fourteen Junes and a third with him."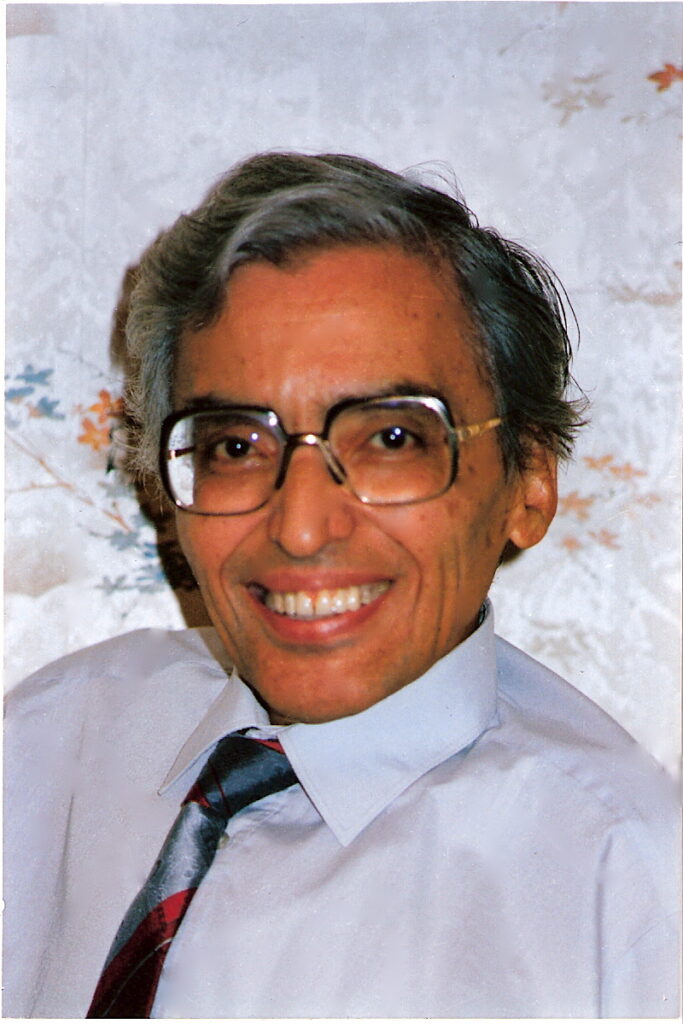 Gamal Abdel-Rahim (1924-1988) was a pioneer of classical composition in the Arab world. Abdel-Rahim studied music composition for six years in Germany with Harald Genzmer. Upon returning to his native Egypt, he taught at the Cairo Conservatoire, where he founded the Composition Department, the first of its kind in the entire Arab world.
Abdel-Rahim's Duo was written as a wedding present for his daughter and son-in-law, a violinist and cellist. In it, he uses Arab rhythms, folk song melodies, and maqamat (modes), including those with "microtonal" intervals – notes not found on a Western keyboard. His daughter Basma writes to us that "the themes of both the first and the third movements are existing folk tunes, which he handled in a very elaborate way, referring to the rhythmic patterns that are typical for folk music. The second movement reflects deep nostalgic solemnity, possibly with the desert in mind. It was written for both of us as a (very precious indeed!) wedding present."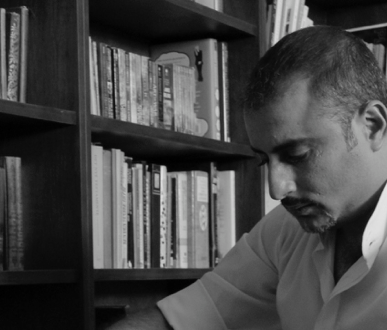 You are the first to hear Tarek Younis's Journey 1, commissioned by Crossing Borders Music in 2021! Tarek, born in 1975, is a Jordanian/Colombian composer. He twice went to London to study music composition and, later, ethnomusicology of the Near and Middle East. After completing his Masters, Tarek returned to Amman to pursue a multi-faceted career in education, ethnomusicological music documentation/research, composition, and piano performance. His pieces continue to be performed around the globe receiving excellent reviews. He recently established the Amman Music Society which aims at presenting the best Jordanian musicians to an appreciative audience by holding privately hosted recitals to paying society members. Learn more at tarekyounis.com
Tarek writes this piece "was composed using thematic material of Levantine origin. The dedicatee is a close friend of mine that plays with the Etihad Orchestra in Amman and for a while was instrumental in creating and running the Etihad String Quartet. He is a wonderful cellist and for the longest time has asked me to write a String Quartet for them. So when the opportunity presented itself, I dedicated the piece to him as a musical comrade in arms in this country!"

American composer Mohammed Fairouz (born 1985) is one of the most frequently performed, commissioned, and recorded composers working today. Hailed by The New York Times as "an important new artistic voice" and by BBC World News as "one of the most talented composers of his generation," his large-scale works engage major geopolitical and philosophical themes.
Mikhael's Thunder is the first movement of Fairouz's string quartet The Named Angels. The title refers to the angels recognized in the Islamic, Christian, and Jewish traditions. Fairouz writes that Mikhael (or "Michael") "brings thunder to Earth but is also identified in the Quran as an angel of mercy, and in the Book of Revelation he leads God's armies against Satan's forces. The movement captures that dichotomy as it vacillates between thunderous gestures and what I've marked as a 'Hymn of Mercy' in the score."


Issa Boulos explains that Samaʿī Nahawand, for string quartet and 'ūd, "was one of four orchestral pieces commissioned by the Chicago Symphony Orchestra and premiered in 2006 at the opening of Millennium Park. The music is in the 10/8 rhythm, divided as 123/12/12/123. The melody is in the Nahawand maqām on D, and Ṣaba maqām on A. The term samaʿī refers to the form ARBRCRDR. The D section always falls on a different rhythm, 3/8 in this case. The piece explores the melodic contours of the Nahawand maqām and paints conversational dynamics through melody. The harmony relies on modal textures and suspensions."
He continues to explain that Raqs al-Janub (Dance of the South), "was one of four orchestral pieces commissioned by the Chicago Symphony Orchestra and premiered in 2006 at the opening of Millennium Park. The music is in the 7/8 rhythm, divided as 123/12/12. The melody is in the Dorian mode on G, Nawa Athar maqām on G, and D minor scale. Aesthetically, the piece examines the reaction to an unfamiliar and uncomfortable experience. It looks at how humans exhibit their reactions to such events as a way of coping with our inner worries. Several experiences promoted the piece to having this title, both involve a bus! The first was in 1988 when I found myself on a bus full of hostile military personnel while heading south towards Jerusalem. The second was hopping on the wrong bus in Chicago, attempting to get to Hyde Park, but instead ended up in Englewood."
Founded in 2011, Crossing Borders Music has become a leading, critically acclaimed interpreter of chamber music by composers from under-represented cultures including Cambodia, the Chickasaw Nation, Colombia, Egypt, Haiti, India, Syria, Uganda, and Bahá'ís from Iran. Crossing Borders Music was a Headline Artist at the African Festival of the Arts, a Resident Arts Organization at the Chicago Cultural Center, and has been presented by the Old Town School of Folk, Montréal's Society for the Research and Promotion of Haitian Music (SRDMH), United World College of South East Asia, and at Chicago's Symphony Center through the Chicago Symphony Orchestra's African American Network. Crossing Borders Music has been featured on NBC-5 and ABC-7 Chicago News, on WFMT, on WBEZ, in the Chicago Tribune, and as a Critic's Pick in TimeOut Chicago. Through a grant from The Chicago Community Trust, in August, 2016, Crossing Borders Music released a world premiere album of newly commissioned string quartet music by Haitian composers Jean "Rudy" Perrault and Sabrina C. D. Jean Louis. Through a grant from the Sparkplug Foundation, in August 2018, Crossing Borders Music recorded a world premiere album of original chamber music with the composer, Grammy-nominated sitarist Gaurav Mazumdar, set to be released in 2021.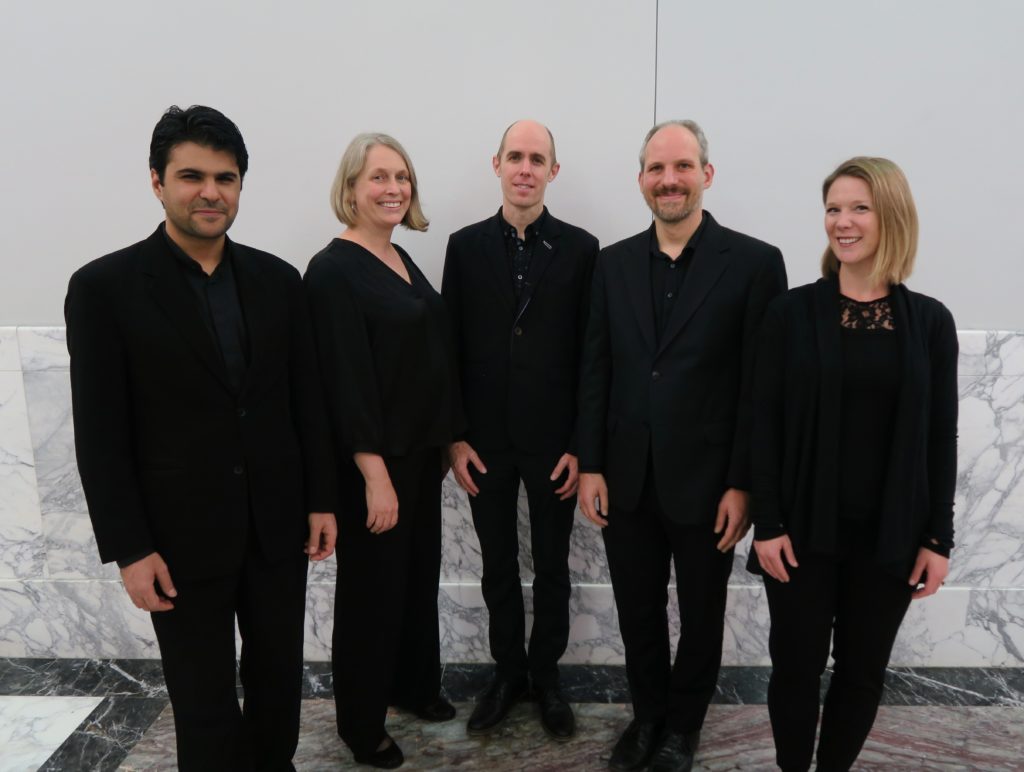 The mission of Crossing Borders Music is to use music to promote the dignity of people from all cultures.
We envision a more harmonious world in which people experience musical and artistic dimensions of cultures in such a way that influences how they shop, invest, travel, volunteer, do business, and live their day-to-day lives.
To this end, Crossing Borders Music produces moving music that tells compelling stories by composers from under-represented cultures – music that invites audiences to challenge assumptions and learn more. Crossing Borders Music also presents educational programs to foster young people's awareness of the diversity and richness of cultures and their music.
Crossing Borders Music is a 501(c)(3) not-for-profit organization.