Voices of the Proud: LGBT+ Composers
Sunday, March 27, 2022 at 1:00 pm

-

2:30 pm

Free & Open to the Public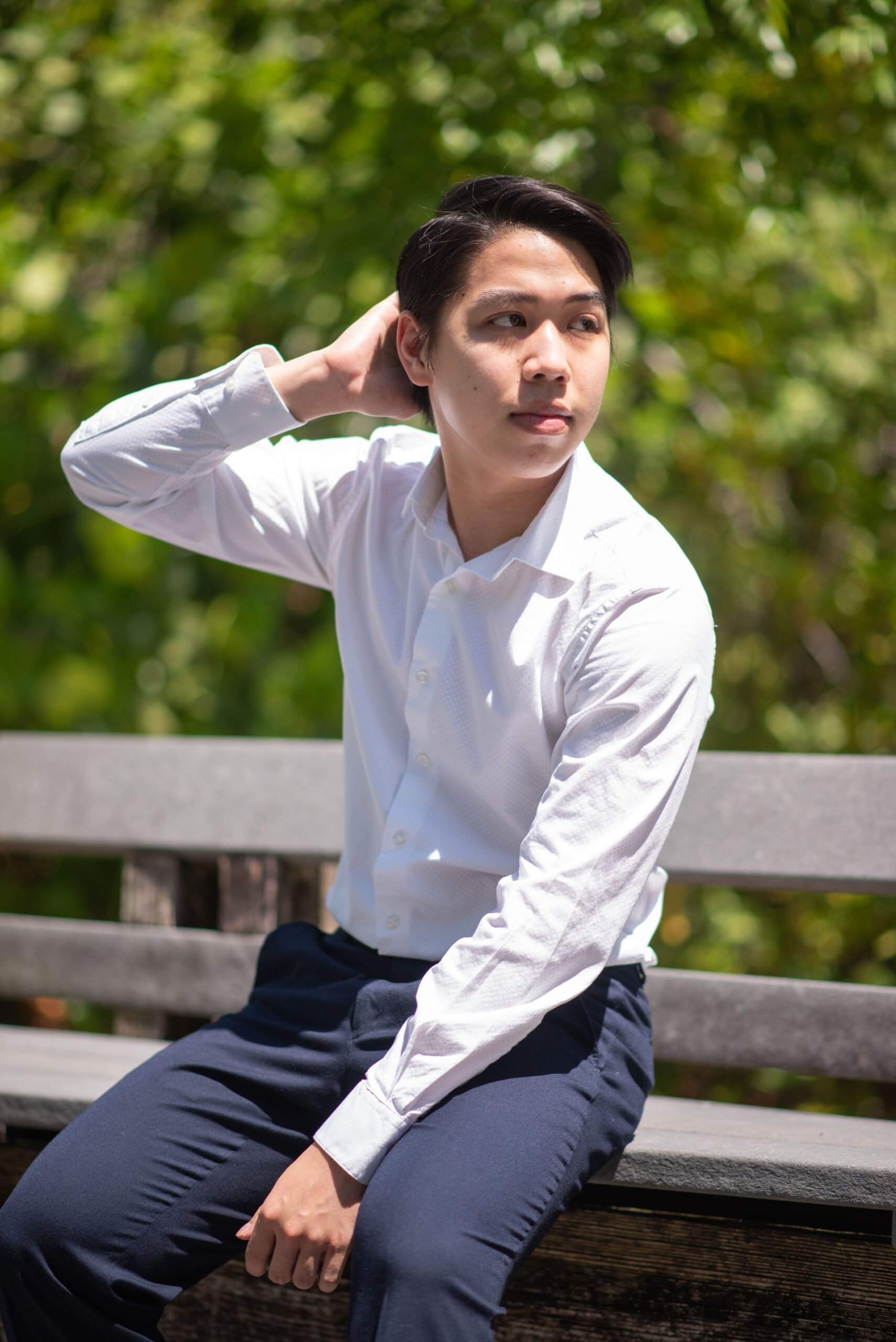 On the Sunday before Transgender Day of Visibility, join us to celebrate LGBT+ culture with "Voices of the Proud: LGBT+ Composers"! The program features the beauty, love, grief, playfulness, creativity, and pride of music by LGBT+ artists chosen from a call for submissions.
This event will be broadcast live on the Crossing Borders Music Facebook and YouTube channels.
Enjoy Xenia St. Charles Gilbert's "How to Spot a Trans Woman According to My Neurosurgeon," performed brilliantly by violist Seth Van Embden, along with the clever wordplay of a voiceover by the composer herself!
Tony Doubek's "Mind Over Matter" is his own, brand new arrangement of the final movement what he calls his "3 movement piece depicting my experience living with Bipolar II" from his "collection of intensely personal pieces." It is stunning, intensely beautiful, and hopeful.
Frida V. de la Sota's "elegía de una pandemia" captures the stillness, mourning, and grief of the almost universal sense of loss during the pandemic.
The livestream will share the world premiere of Rylan Gleave's "biomimicry" for piano quintet. Rylan took the idea of biomimicry, which he calls "the emulation of natural elements, for the purpose of solving complex human problems" and asks, "What if we apply this idea to music?"
Ethan Soledad's lush and romantic "In effect it is this: that I love you" was "inspired by a love letter written by renowned WWI poet Wilfred Owen to his colonel, mentor, and fellow poet Siegfried Sassoon. Both literary legends were known for their raw depictions of the war in their poetry with Sassoon serving as a major influence to Owen's own work. Both were also closeted homosexuals in a time and place where it was criminalized. Even so, the incredible bond the two formed during their time together is so evident in the unrelenting love and admiration that Owen exemplifies in this letter."
Miguel del Aguila's exciting and wild "Tamboreño" is a pandemic creation inspired by carnival parades in Miguel's home town in Uruguay, with electric musical energy!
Leland Harris's "In the Outside: Queer Dances" finds authentic joy in its playful rhythms!
Featuring Marianne Parker; piano; Jennifer Leckie and Rasa Mahmoudian, violins; Seth Van Embden, viola; and Tom Clowes, cello; Aidan Kranz, cinematography; with special thanks to Thavary Krouch for her technical support.
This program is made possible in part by the Paul M Angell Family Foundation and City of Chicago's Department of Cultural Affairs and Special Events.
Crossing Borders Music acknowledges support from the Illinois Arts Council Agency.
Pictured: composer Ethan Gonzalez Soledad, sitting outside on a bench in a white button-down shirt and dark pants, posing with a hand behind his head. Photo credit Freddy Velasquez