First Blacks Chicago
Sunday, April 10, 2022 at 1:00 pm

-

2:30 pm

Free & Open to the Public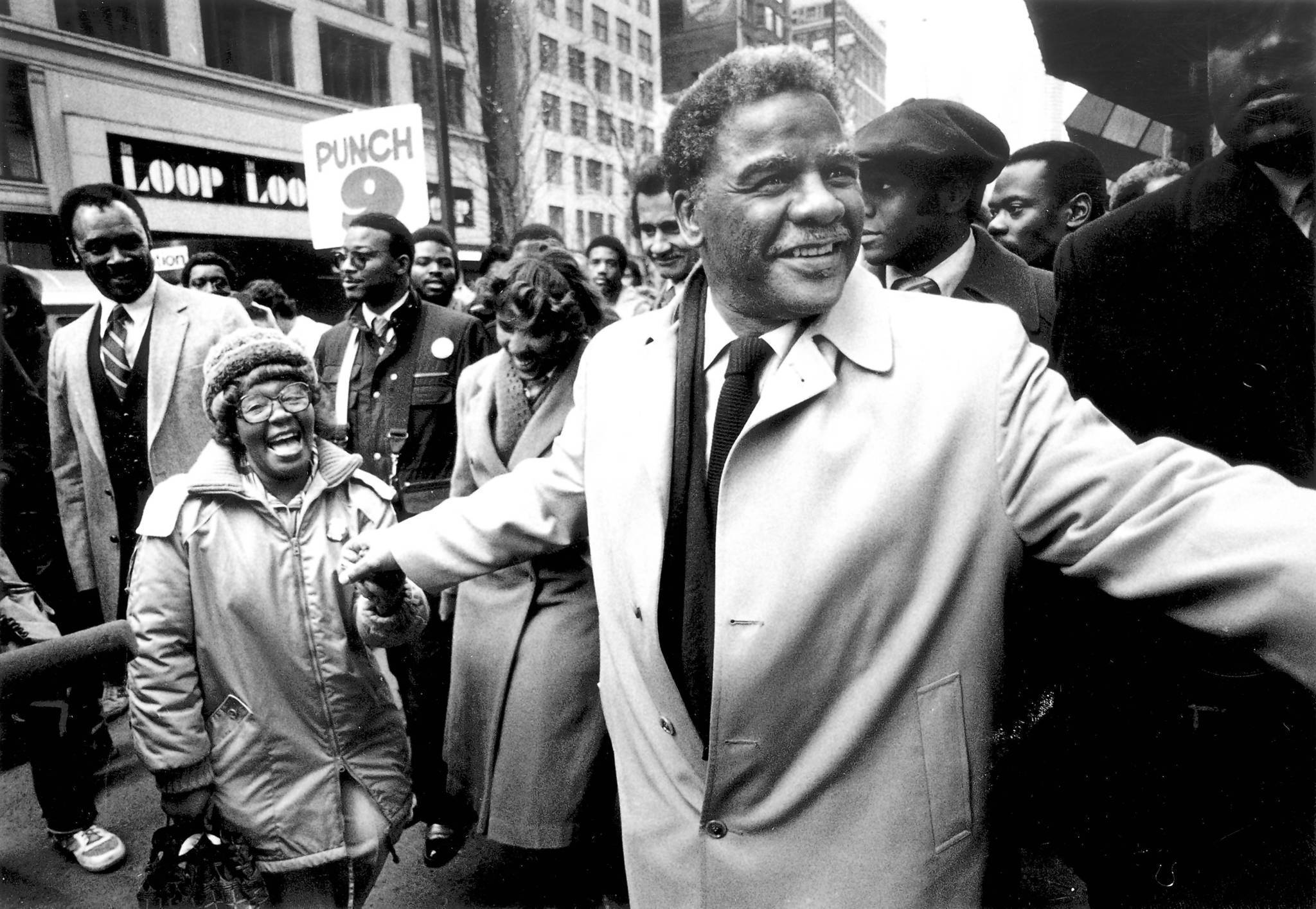 "First Blacks Chicago" is a celebration of Black Chicago trailblazers! "First Blacks Chicago" was created by the Haitian American Museum of Chicago (HAMOC), and in 2019 HAMOC invited Crossing Borders Music's participation in this ongoing historic project. Be among the first people to hear "Ogou Wa dè Zanj," ("Ogou, King of Angels"), a new piece we commissioned of Jean Paul Coffy! Coffy is a former lead artist of Boukman Eksperyans, the Grammy-nominated, legendary Haitian roots music group, and he joins on piano!
Hear also the reflective "Nostalgia" by Rudy Perrault, honoring DuSable; the "natif" style of Gifrants's "Fraternitas! Fraternitas! Dei Patris Nomine," a musical tribute to Harold Washington; and the elegance and beauty of Sabrina C D Jean Louis' "La Cité," a tribute to the legacy of DuSable, and a piece prompted by the work of Chicago's DuSable Heritage Association. Hear too Rudy Perrault's "Brother Malcolm" as he imagines, through music, a conversation between Malcolm X and Martin Luther King in response to the inauguration of Barack Obama. Plus, hear the timeless Haitian classics "Ayiti Cheri," "Choucoune," and more!
We're honored to announce that co-hosting the livestream will be Elsie Hector Hernandez, Founder and President of HAMOC! Learn more about HAMOC's great work at
https://hamoc.org/
 And, DuSable Heritage Association President Etzer Cantave will join as a guest as well! Learn more about the DuSable Heritage Association at 
https://www.dusableheritage.com/
Featuring Marianne Parker; piano; Rasa Mahmoudian and Jennifer Leckie, violins; Seth Pae, viola; and Tom Clowes, cello; Aidan Kranz, cinematography; with special thanks to Thavary Krouch for her technical support.
This program is made possible in part by the Paul M Angell Family Foundation and City of Chicago's Department of Cultural Affairs and Special Events.
Crossing Borders Music acknowledges support from the Illinois Arts Council Agency.
Pictured: a black and white Chicago Tribune photo of Mayor Harold Washington, the first African-American mayor of Chicago with his arms outstretched, wearing a suit and overcoat, leading a large, predominantly African-American crowd down a downtown Chicago street, with one person in the crowd holding a sign saying "Punch 9." Washington and most people in the crowd are smiling.