Crossing Borders Music performs educational performances for thousands of K-12 students each year. Our programs include:
"Stories and Music of Resilience" for K-8 students, which celebrates musical stories of resilience through music by composers from around the world!
"What Gives Music Meaning?" for students in grades 6-12, where we explore with students how music's cultural context, the music itself, and our own unique perspectives can all make a piece of music or art "special" to us.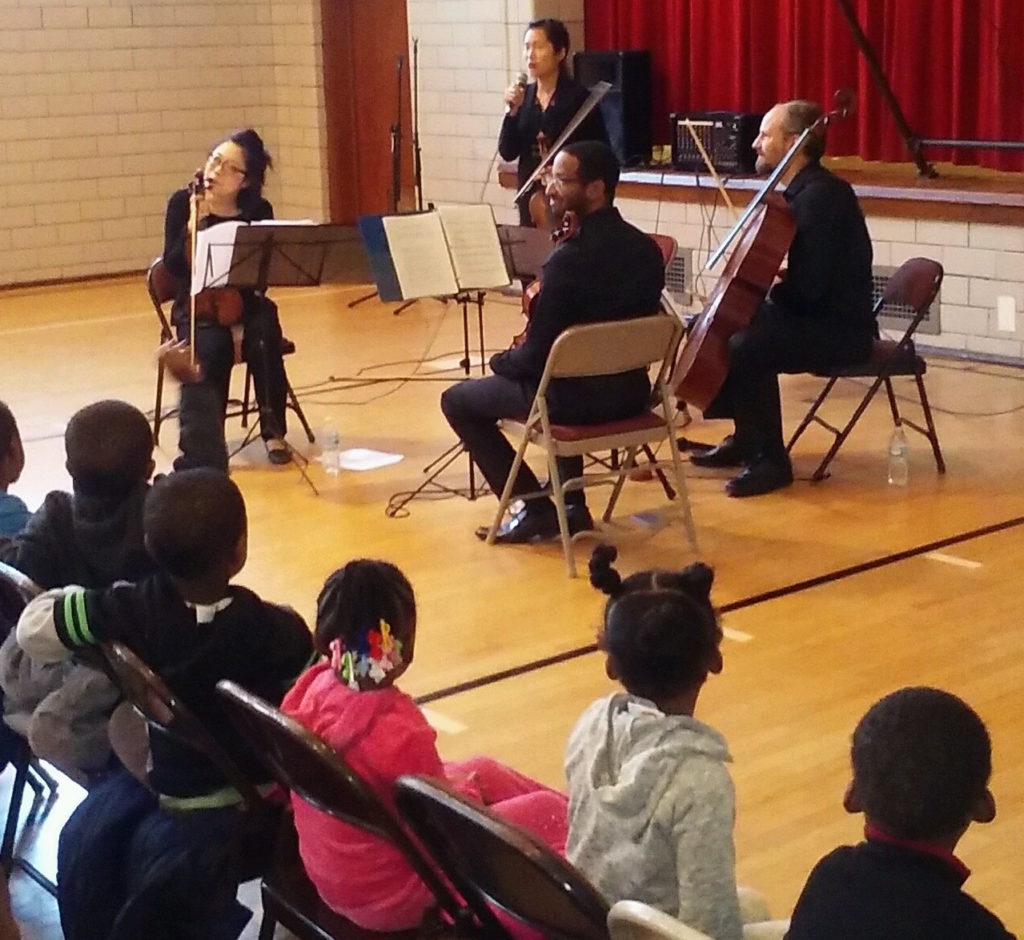 Interested in bringing Crossing Borders Music to your school? Please contact us online here, or e-mail info@crossingbordersmusic.org. Performances are provided free of cost to selected Chicago Public Schools.